July 2017

- the no excuses sale -
minimum
20% store wide
Saturday 8th - Sunday 16th July

FASHION - TOY - LIVING

Mini Melissa - PureBaby - Bebe - Micro Scooters - Nutcase - Native - Djeco - Gotz Magformers - Trunki - Janod - Kippins - Haba - Skip Hop - Fox & Finch - Bubbaroo
Le Toy Van - Bobux - Saltwater - Ezyroller - Yumbox

extra special sale ranges at 40%
Alex & Ant - Sudo - Old Soles - Bobux


IN-STOCK ITEMS ONLY
not applicable to special orders
Le Toy Van wooden toys 20% off the entire range.
NEW! Skip Hop training cup. Adjust the flow + No rolling away!
Genius! RRP $19
NEW! Skip Hop Booster seat RRP $55
20% off the new range of waterproof or water resistant EMU range
20% off the wonderful world of Maileg
- until the 23rd of July -
Online AFTERpay now the way!
SHOP ONLINE! Free shipping to WA over $50 PLUS now its even easier to pick up the latest in fun & fashion from U+K - with Afterpay! Take it home today, with 4 simple interest free payments! See any of your favourite items online for the AfterPay option.


SEPTEMBER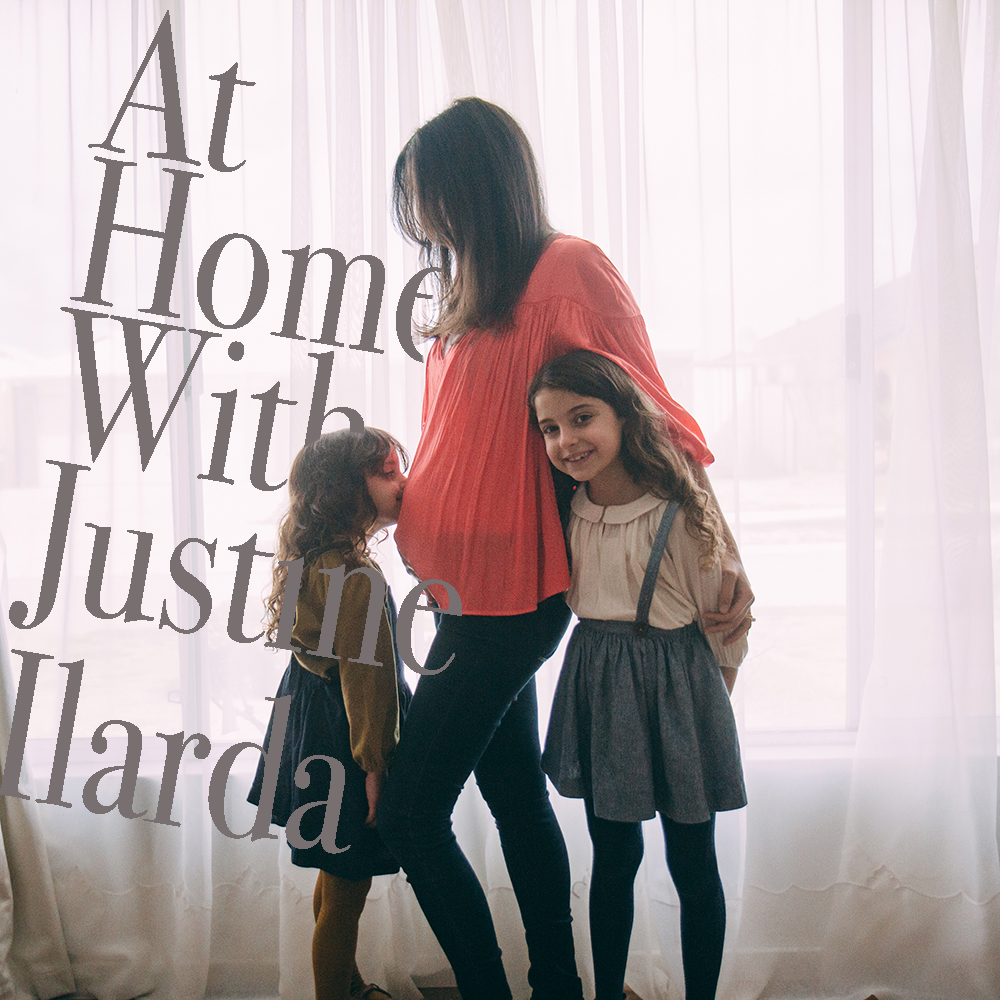 Normally, Instagram stars share loads of selfies and their daily outfits (OOTD!) or maybe a macaroon or two. This is everything Justine Illarda (@justy_olive) is not. Her page documents the beautiful moments she shares with her two (soon to be three) daughters in and around there home in Western Australia. Justine share with us a few tips and tricks on taking the perfect photo and the importance of a good nappy bag...
Your Instagram is such a beautiful visual diary of your girls, you have a really good eye. As they get older is it becoming more collaborative?
Thank you so much. I try to keep a good balance with my Instagram account. Probably about 6 months ago it was turning into just "work". The majority of my posts were for businesses and I felt like I was losing my momentum a little....only ever taking photos because I had too which was making me lose a bit of motivation. I have started being really fussy with whom I collaborate with now. It has to be something that I would be buying myself, and something that fits into our lifestyle. And, I only do a certain amount per month, so I am only taking photos when it suits me and the girls. This makes it so much easier and more fun to photograph! It also provides me more time to take pictures of what I want to, which represents our life better.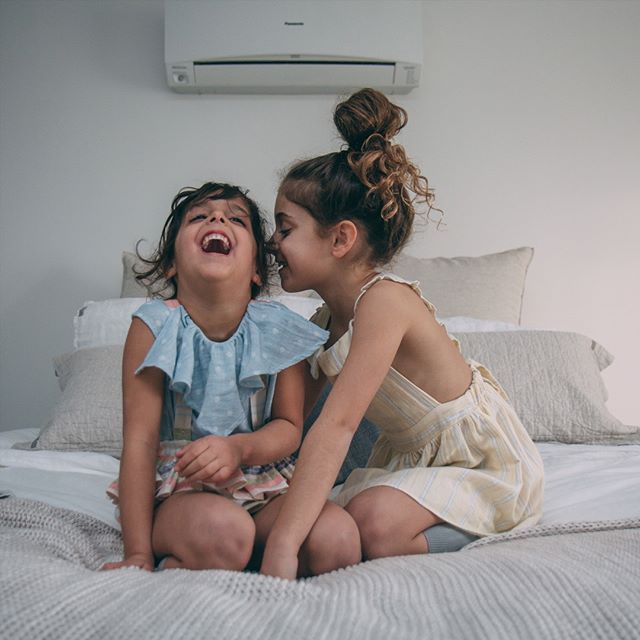 What was your life before becoming a mother? What was your occupation?

I became a mother quite young. I was married at 22 and had Olivia at 24. I wouldn't change that for anything! Before having Olivia I had only recently graduated from university with my Human Resource Management degree. I worked in the HR department of a large Law firm and left that to raise Olivia at home. I have been a stay at home mother now for 7.5 years which I couldn't ask for anything better! I am pregnant with daughter number 3 and maybe once she is at school I will go back to that field. But I am not tied down to anything and happy to explore my opportunities when the time arises.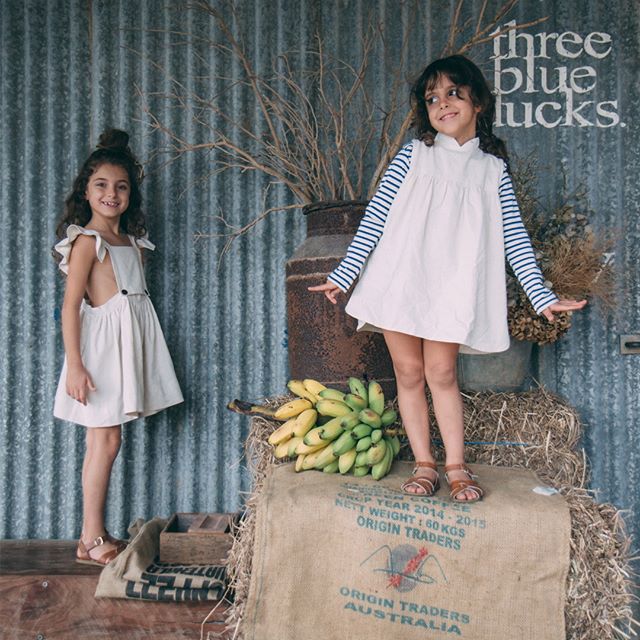 Do you have any fool-proof time-saving tips that you've either learnt or been advised from friends or family?

I think the biggest thing is being organised! With kids, a husband and running a household and a small business, being organised is extremely important! It's even as little as making the beds first thing in the morning and tidying the house before leaving at 8am. Being organised from the minute I wake up sets the day for me.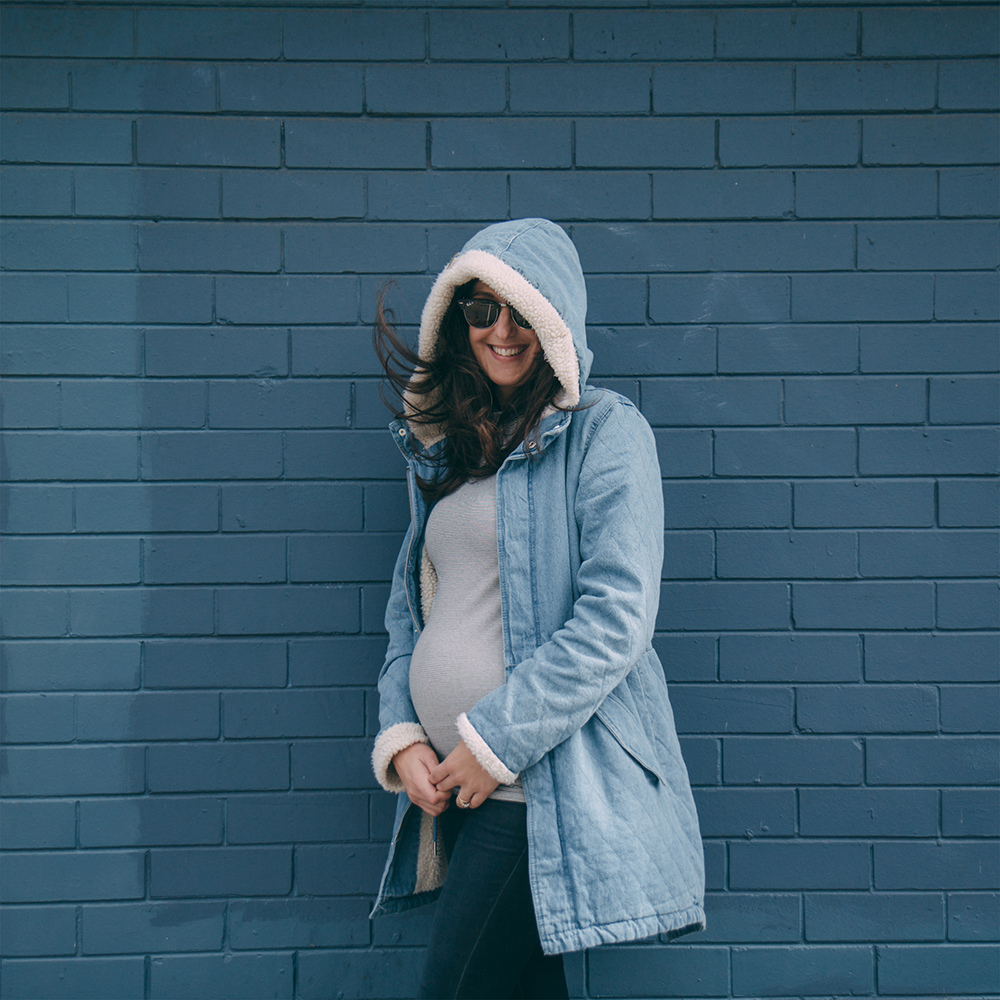 What's on your bucket list to do with children?

Travel, travel and more travel! We have taken a few international and national trips with Olivia and Adele. They are great travellers, and I have to say my favourite holidays ever have been with the girls since they have been born. Of course, everything is a little bit harder travelling with young kids, but it is so worth it! We have taken them to America and Disneyland, and next on my bucket list is Europe with them. Although I know the only thing that would interest them would be Euro Disney haha...Maybe Europe is more for me!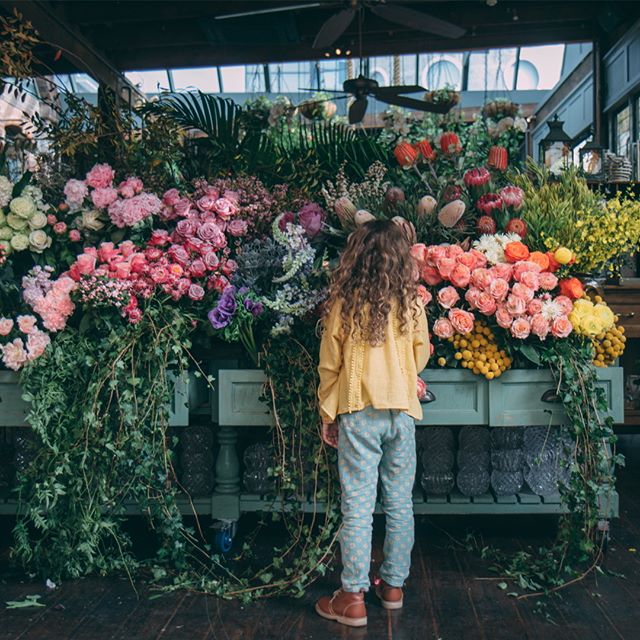 What essentials would you recommend to someone expecting a baby?

I would definitely recommend a functional nappy bag! The Skip Hop Duo Double diaper bag in chevron is perfect! Something that has multiple compartments to stay organised, a padded changing pad and enough room for the kitchen sink, not to mention looks good too An organised nappy bag makes the world of a difference when out with a baby.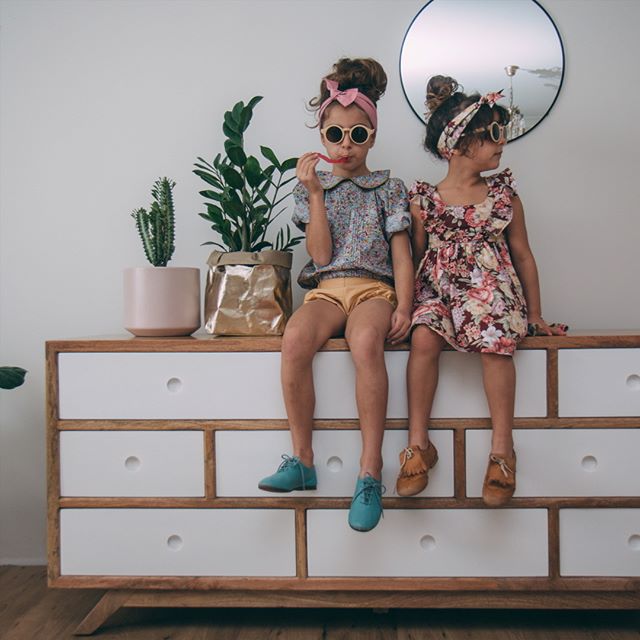 Any tips on taking the perfect photograph?
I usually always use my Canon (not my phone) and I edit my pictures using Lightroom and Photoshop. In Lightroom my two favourite filters to use are C - Agfa Vista 100++ and also C - Agfa Vista 400++.
You can follow Justine here
AUGUST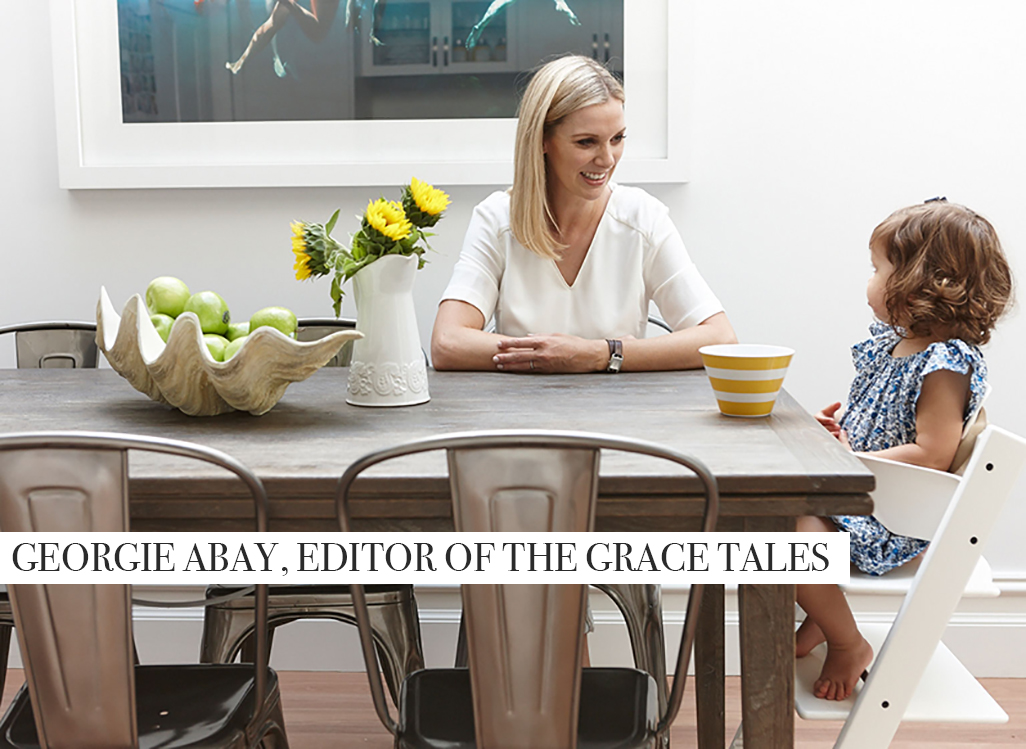 This month, we profile Georgie Abay from the beautiful website The Grace Tales. As an ex-Vogue editor, she knows a thing or two about style. We chat to her about her about raising her two beautiful daughters and striking the right balance between motherhood and entrepreneurship.
How do you manage to fit in all that you do (write, blog, interview, create events, parent)?
Honestly, I don't fit it all in. I just do my best and try to take one day at a time. I'm pretty strict with meetings and events – I just don't have time to go to a lot of events at the moment. We produce a lot of content each week and create everything ourselves from scratch – all our content is unique – so between shooting, writing and editing, there's not a lot of time for anything else. I have just started exercising again and make this a priority – it has been life changing. I feel like a different person. I do tend to work a lot at night, although this is a habit I am trying to change. I'm also quite efficient. My girls are in preschool three days a week and on those days; I power through as much work as I can. Some weeks are more productive than others, and I'm learning not to get too stressed when I feel like I do not fit everything in.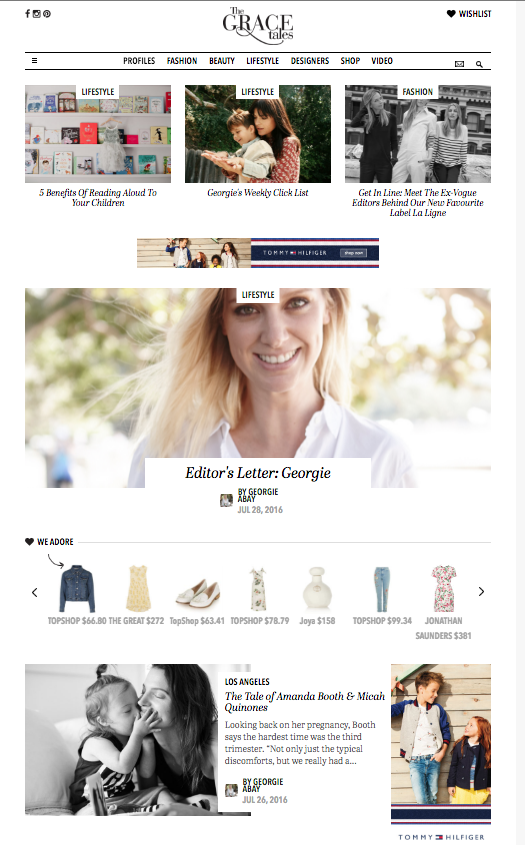 Do you have any fool-proof time-saving tips that you've either learnt or been advised from interviewing so many powerful women?
I'm not big on small talk, and that's the great thing about working from home. There are only so many hours in the day, and when you're in an office environment, you do spend a lot of time chatting! It's lovely to chat of course, but since I became a mother, I'm so time poor it's good just to work from home, put my head down and get on with it. Facebook have a sign on their office wall that says: 'done is better than perfect'. I am a bit of a perfectionist and a control freak, but I also like to get things done. It doesn't have to be perfect, and if you spend too much time trying to make everything you do perfect, you'll never finish anything. I work quickly and efficiently. I also make decisions fast.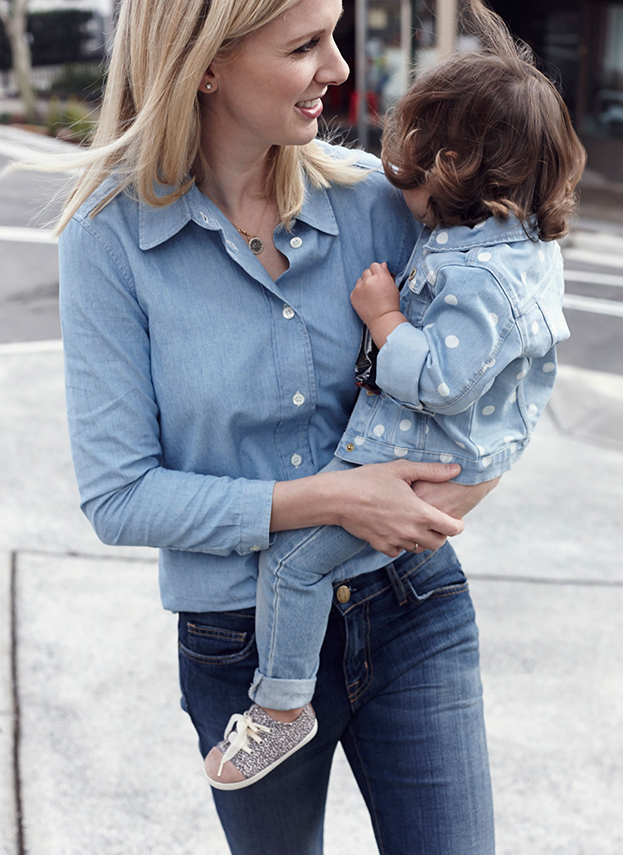 What's on your bucket list to do with a child in tow?
I can't wait to travel with the girls. We've been to Fiji and Bali, but I want to take them to Europe. They're only two and three so we want to wait a couple of years. Oh, and South Africa on safari with the girls. It was one of the best holidays of my life, and I can't wait to take them on safari.
What essentials would you recommend to someone expecting a baby?
- I recently got a new Cybex pram – I love it! It's so sleek and easy to use.
- A fit ball so you can bounce up and down to settle your baby (although beware, we were on that fit ball bouncing for over six months for both girls – it was the only way to settle them).
- A comforter toy. Lottie is so attached to her bunny. Shop baby toys here.
- A great set of girlfriends who will be there when you need a cry.
- Coffee. And lots of it.
- My favourite book is Baby On Board by Howard Chilton. He's big on the cuddles and so was I. I couldn't let me babies cry it out Gina Ford style (we did control crying when they were a little older). He made me feel confident about my approach. I also love his thoughts on the fourth trimester (the first three months of your baby's life).
What would you tell your pre-baby self?
You're about to embark on the hardest journey of your life. Nothing will prepare you for what you're about to experience. Your life will completely change, but more importantly, you won't ever want to change it for the world. Life will finally feel complete.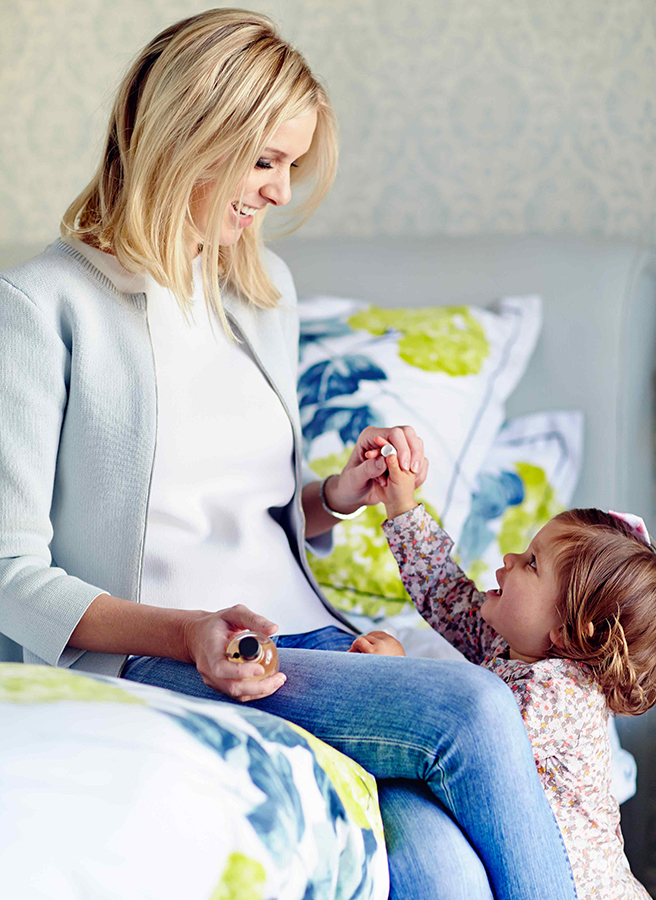 JULY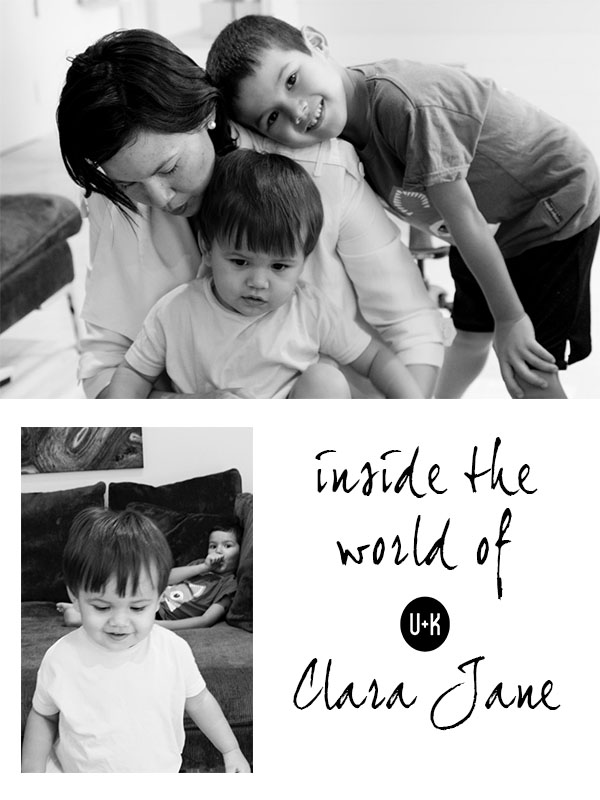 We all know a woman like this - the ultimate multi-tasker. In Clara's case, she somehow manages to run a succesful business, build a new house and dote on her two young boys. We sat down with Clara to see if she could impart any wisdom about that elusive balancing act.
In one sentence, could you say how to fit in all that you do (parent, run a company, build a house)?
It's not one sentence but...Just go for it! Don't think with limits, though sometimes I have to pull back to ensure I prioritise family and health. Having a great husband also helps as he wants me to live my dream.
What would you say is the key to having the least stressed-out children?
Good food (no packets) is a must as watching their sugar and preservative intake really makes a difference. Also, always have on hand small, creative toys in a little case. Mix it up as well; always have something other than your phone. The Janod suitcase puzzle gives lots of room to add figurines, pencils and paper so it's prefect to take out and about - especially when you are trying to have an adult conversation!
What's on your bucket list to do with a child in tow?
I havent yet attempted this, but being able to mix work with a holiday for the kids would be ideal - usually it's one or the other. I'd love to be able to go to Paris (especially in the Summer) and combine my visit to Playtime Paris for the store but then squeeze in a little European vacation in Provence with the hubby and kids.
What essentials would you recommend to someone expecting a baby?
Obviously i am the best present giver for my pregnant friends because I know what works! I love the Skip Hop Pronto changer as a gift because it's so stylish. The UBBI is also great gift because we all go through an intense nesting phase before the baby arrives so the cool colours look fantastic in the new nursery. Another huge lifesaver is the pram pegs (Peggles) made by a WA company that are a lifesaver when you have a sleeping baby. You cant really go wrong with wraps and swaddles either!
What would you tell your pre-baby self?
Don't expect anything except every day will be different and a chance to take a fresh start. Be kind and patient to yourself and others. Follow your gut, nobody knows your baby better than you do.